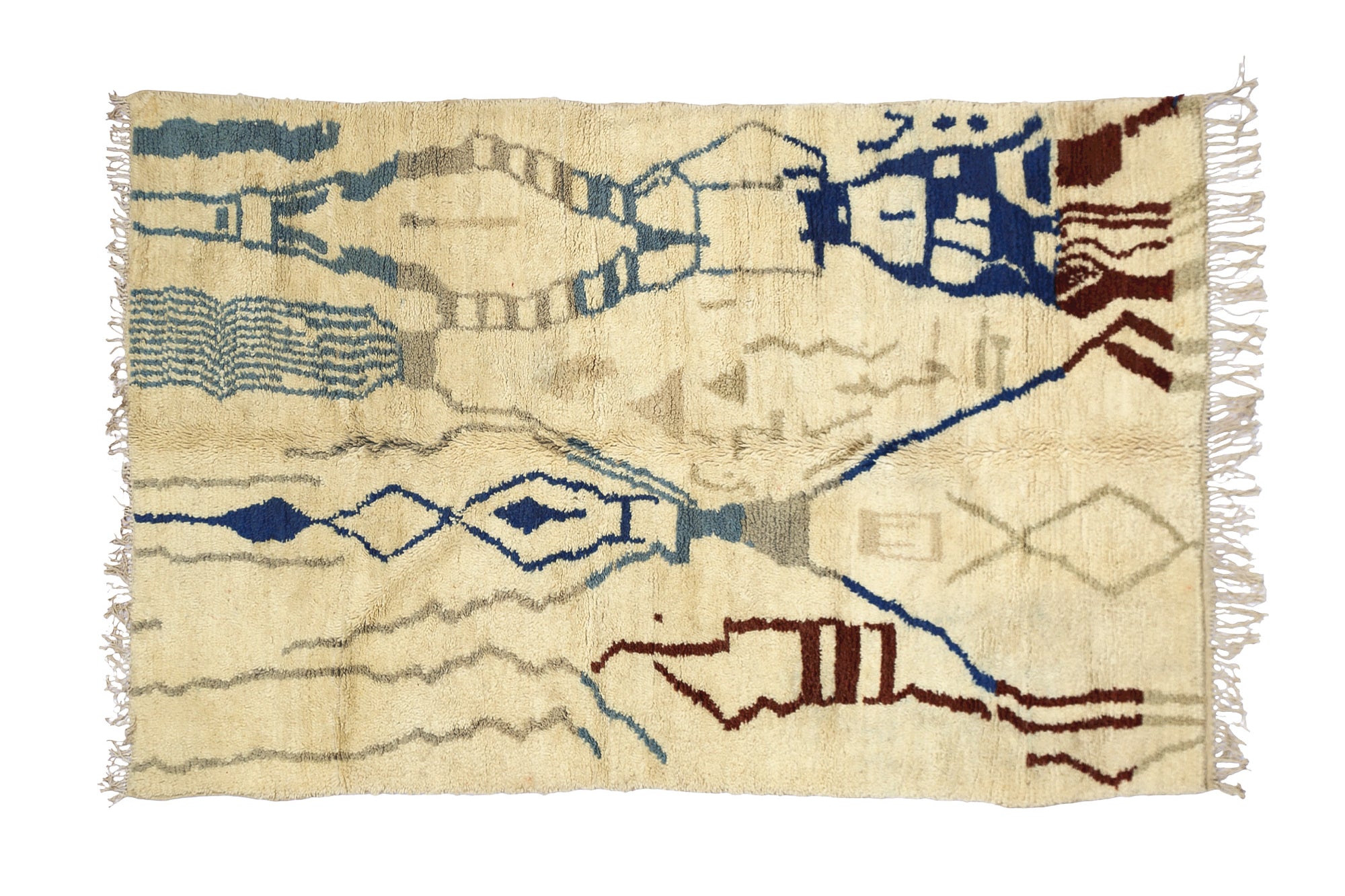 Materials
Lead Time
Returns
Care
Azilal 
rugs are made of 100% soft and tender sheep wool, which is carefully gathered and taken care of.
Rugs from regular collections are already in our warehouse and will be shipped to you within 1-2 days after ordering. Delivery time depends on the delivery service.
All orders are final and we cannot accept returns. Please ensure all measurements, colors, and design are correct before submitting your order.
After placing an order, you have until 7:00 PM GMT (7:00 PM ET for USA) the following day to cancel and get your money back.
Please, check our FAQ here.
The easiest way to do clean your rug is to clean the rug on a weekly basis with a canister vacuum side to side (not end-to-end) with the beater bar on the highest setting. If you need to spot clean your rug, do so with warm water and just a little detergent. Wool naturally repels liquids at first contact so treat it quickly with a dry cloth and follow up with water and detergent and you should be fine.
About Azilal
Azilal is the capital of the Moroccan province of the same name. Azilal is also a Berber rug, which can be made from raw sheep's wool mixed with cotton. The rugs are hand-woven and are characterized by colorful patterns and beautiful motifs on an uncolored woolen background.