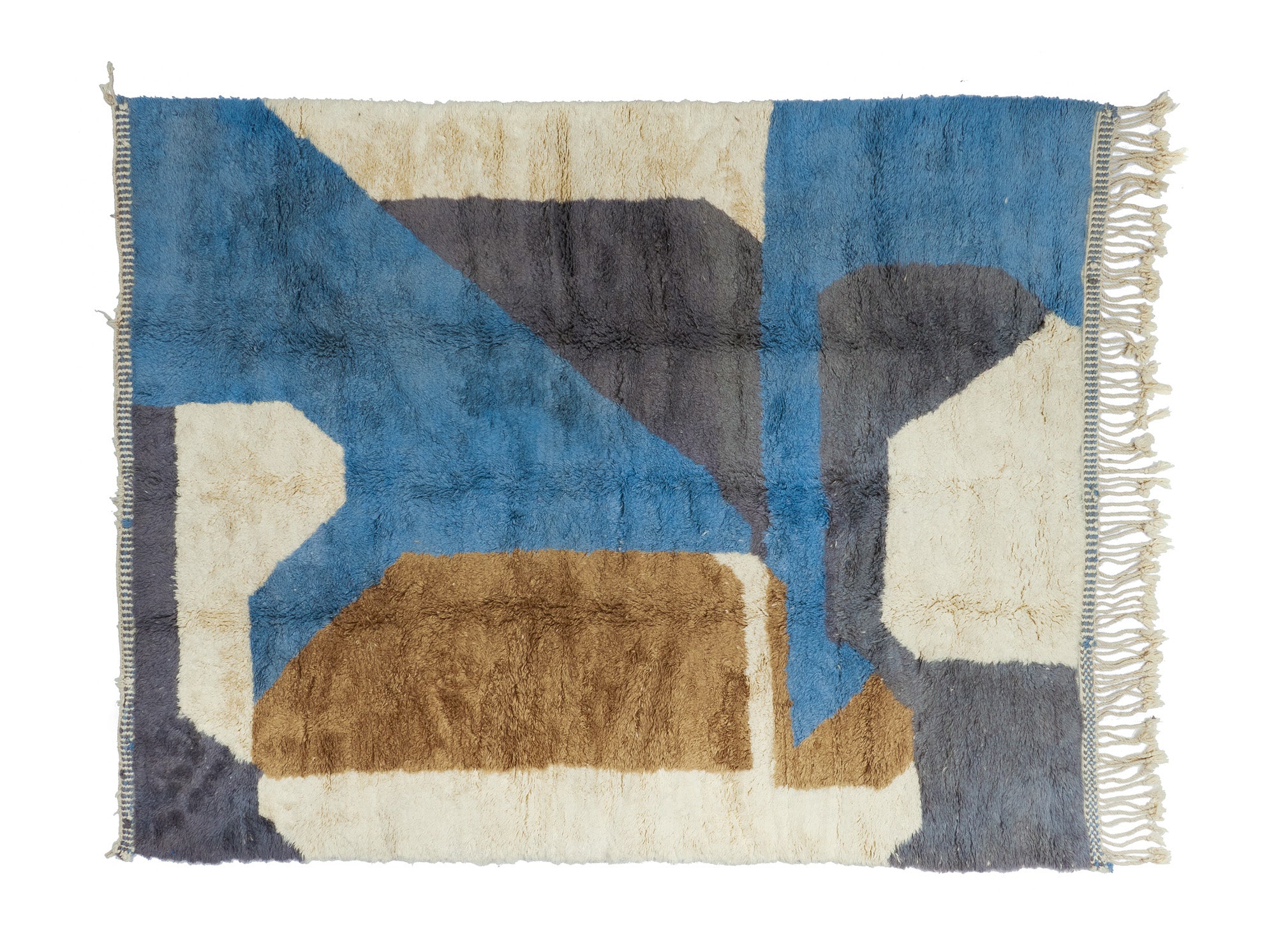 Materials
Lead Time
Returns
Care
Beni Mrirt rugs are made of 100% soft and tender highest quality sheep wool, which is carefully gathered and taken care of.
Rugs from regular collections are already in our warehouse and will be shipped to you within 1-2 days after ordering. Delivery time depends on the delivery service.
All orders are final and we cannot accept returns. Please ensure all measurements, colors, and design are correct before submitting your order.
After placing an order, you have until 7:00 PM GMT (7:00 PM ET for USA) the following day to cancel and get your money back.
Please, check our FAQ here.
The easiest way to do clean your rug is to clean the rug on a weekly basis with a canister vacuum side to side (not end-to-end) with the beater bar on the highest setting. If you need to spot clean your rug, do so with warm water and just a little detergent. Wool naturally repels liquids at first contact so treat it quickly with a dry cloth and follow up with water and detergent and you should be fine.
About Mrirt
The Beni Mrirt rugs are considered to be the diamond of the Moroccan carpets collections well-deserved due to their superior quality. At first glance, Beni Mrirt and Beni Ourain look similar, but there is still a significant difference between them. The Beni Mrirt rug knot-tying technique varies by its fine weaving which is done more tightly. Ornaments and color palettes are different too. Except for widely used geometrical prints, carpets can be decorated with abstract compositions and the traditional Berber symbols of different colors: from black and brown to indigo and ochre.