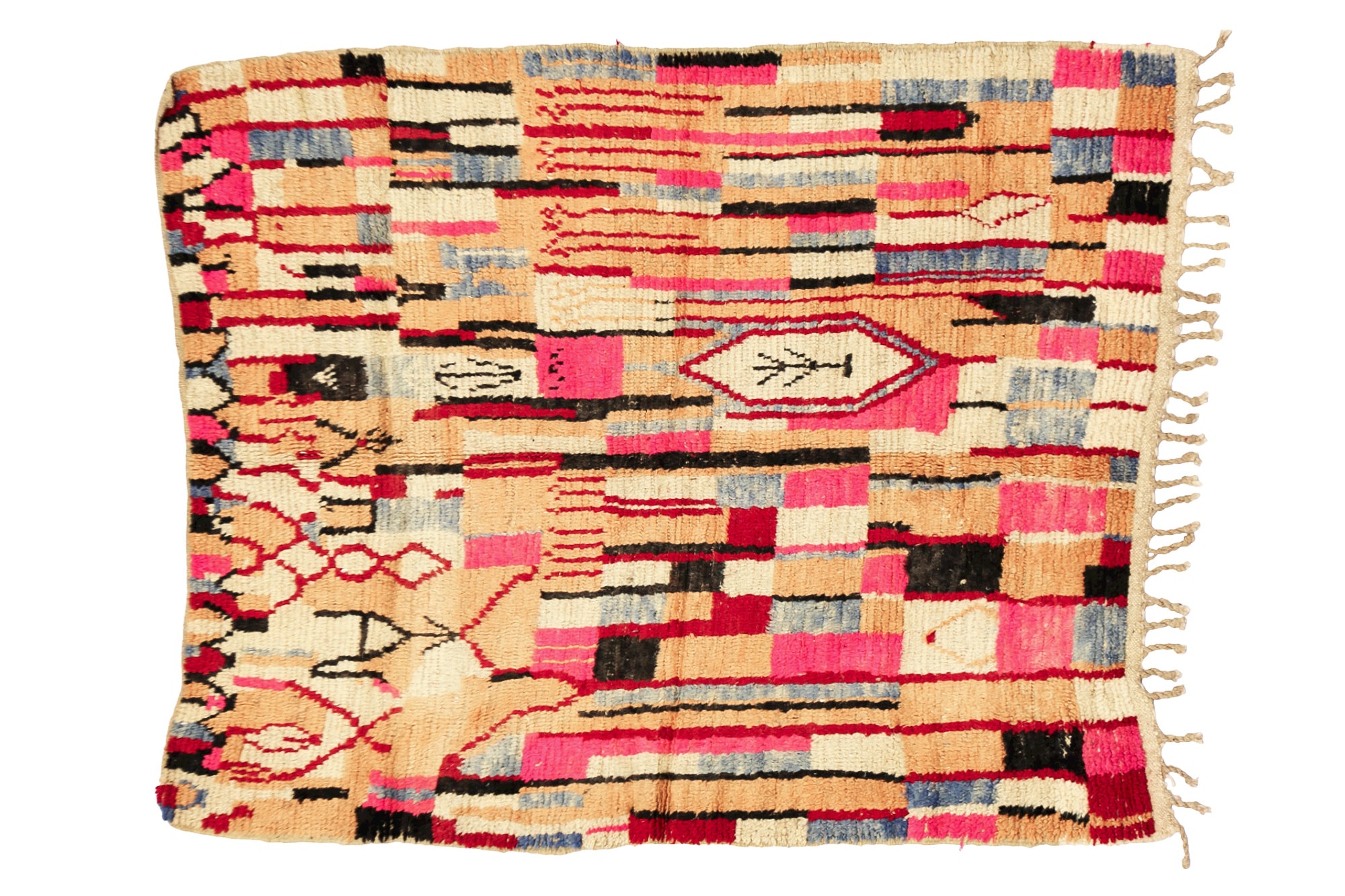 Materials
Lead Time
Returns
Care
Boujaad rugs are made of 100% soft and tender sheep wool, which is carefully gathered and taken care of.
Rugs from our regular collections are already in our warehouse and will be shipped to you within 1-2 days after placing your order. The delivery time will depend on the chosen delivery service.
You can return any orders, except those that are customized specifically for you. If for any reason you are dissatisfied with your purchase or have simply changed your mind, please advise so in writing to hello@nmdch.com within 3 business days of the receipt date. Please include your order number and the reasons why you are dissatisfied with your purchase.
Please, check our FAQ here.
The easiest way to do clean your rug is to clean the rug on a weekly basis with a canister vacuum side to side (not end-to-end) with the beater bar on the highest setting. If you need to spot clean your rug, do so with warm water and just a little detergent. Wool naturally repels liquids at first contact so treat it quickly with a dry cloth and follow up with water and detergent and you should be fine.
About Boujaad
Boujaad rug comes from the El Haouz region in the Middle Atlas in Morocco. There is no modern weaving equipment, carpets are made manually by very talented ladies artists in the same way as several centuries ago. The main feature of Boujaad is the irregular geometric print in which you can see characteristic Berber symbols meaning something good about family, home, and soil fertility. The whole story can be told by one carpet, but we will note just a fantastic combination of colors and abstractions.